Product Description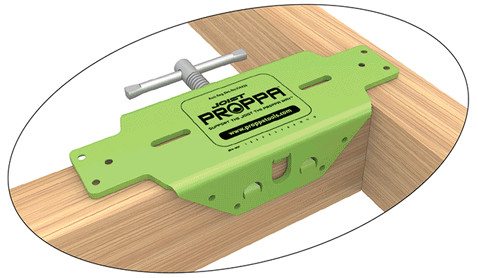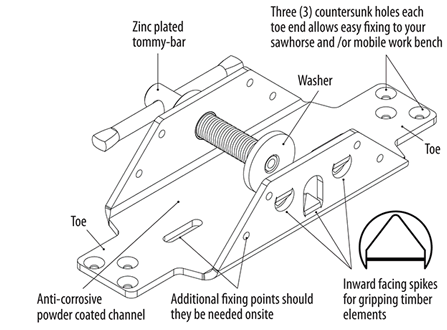 JOIST PROPPA™ BENEFITS:
PROVIDES TEMPORARY SUPPORT and alignment when securing timber joists, rafters and studs
VERSATILE AND EASY TO USE (can clamp timber from the top or the underside)
WORKS WITH TIMBER 35–65 mm in thickness
INCREASES PRODUCTIVITY by reducing time taken and labour cost$
TROLLEY ACCESSORY FEATURE
PLEASE NOTE only available as a separate purchase.
The Joist Proppa™ can be converted into a trolley for moving heavy doors and/or window frames, by attaching the outrigger castor set.
The two (2) EVA sanding blocks included in the Joist Proppa™ set can also be used as wedges to protect against marking by the spikes
and washer when the Joist Proppa™ is in its trolley mode. Maintain constant and appropriate manual control over the
Joist Proppa™ when in trolley mode.

Additional Information
| | |
| --- | --- |
| Weight | 2.6 kg |
| Dimensions | 43 x 23 x 6 mm |