Product Description
Now your Backyard can have the "Wow Factor" it truly deserves!
With 16 colours to choose from you can set the mood as your glass fencing is lit up from below creating a stunning backyard feature!
What makes the Spartan Spigot unique and superior in the Australian market is its clever design.
Sleek and modern, all parts including the LED globes are replaceable. The Spartan Spigot conforms to all Australian standards.
Low Iron Glass is required to transmit the light from the spigot to the outer edge of the glass giving it the best effect.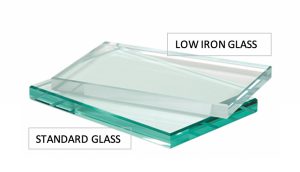 Click here to purchase Low Iron Glass.
Did you know?
Spigots that are used within 1250mm of a pool or spa are required by law to be earthed. May as well wire them up for light too!
2205 high grade stainless steel

Sleek new design

Various colours and finishes

Replaceable LED lights

Replaceable RBG colour controls

Engineered void for LED lighting
(Spartan Light Kit sold separately)

Earth Point

Drain channels and light removal points

LED lighting can be changed without removing the spigot

RGB controller with 16 various colours to choose from

An engineered designed hole for easy lighting installation

Additional steel added where there were once weaknesses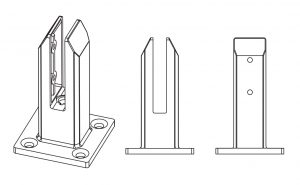 | | |
| --- | --- |
| Weight | 1.3kg |
| Height | 162mm |
| Base Plate | 95mm x 95mm |
| Cover Plate | 100mm x 100mm |
| Mounting Points | 11.5mm |
| Glass Capacity | 12mm (max) |
Items required to complete your Illuminated Balustrade
2 Spigots per glass panel
Spartan LED Light Pack
This includes:

1 x RGB Controller & Transformer
16 x LED 12v lights
16 x extension leads
25 Metres of cable with T-junctions every 1.5m
Additional Information
| | |
| --- | --- |
| Weight | 1.6 kg |
| Dimensions | 105 x 105 x 175 mm |
| Finish | Matte Black Stainless Steel, Polished Stainless Steel |
IMPORTANT: IS YOUR SPIGOT CERTIFIED TO AUSTRALIAN STANDARDS, IS IT SAFE?
Do the spigots you are currently using comply with Australian Standards?
Pool A1926.1/2007 or Balustrade A1170.1/2002
If you answer "NO", you should not be using them!
At present, there is no governing body in Australia regulating the importation of spigots sold into our market.
Our research shows more than half of all the spigots sold into the Australian market are not certified to our standards.
IMPORTANT
Some might say "I will just drill a hole in a normal spigot, install a light and l have the same result". "False". Drilling a hole in a standard spigot will compromise the spigots structural integrity.