Trex Installers List and Installation Guide
When you're spending this sort of money on a premium product for your decking project it's important to use a builder that has experience with Trex Decking and know's what they're doing.
We have a list of quality tradespeople below for you to select from.
If on the other hand, you are going to tackle the job yourself then please read through our Installation guide and check out this video for Klevaklip Snap-Loc: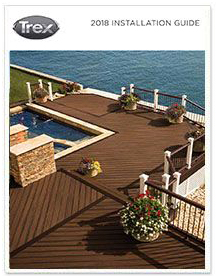 Demak Trexperts!
(click on each name for further details)
Phil Thompson
Viper Construction
www.viperconstructions.com.au
0430 553 119
Vincent Fimeri
Fimeri & Co
0439 968 940
Darren Blake
Get it Decked
0400 579 934