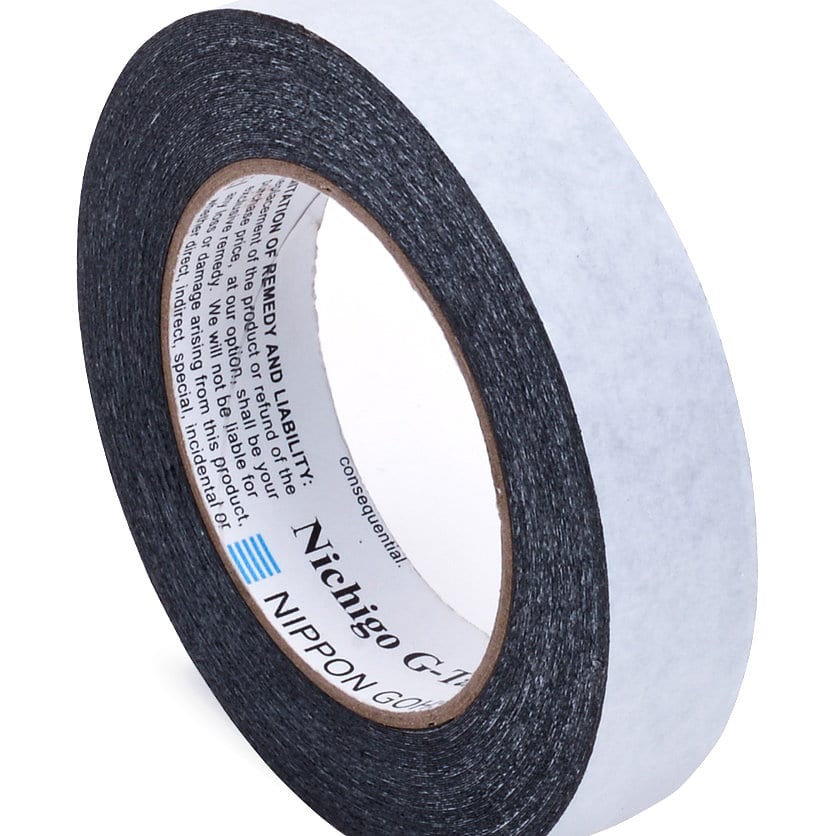 Nichigo Black G-Tape 2-Sided Flashing Tape – 25mm x 20m (1″)

816074029119
Openpay is available on orders from $50 - $10,000.
3 in stock
Product Description
From the makers of one of the most popular joist protection tapes in the world
Comes the 9030BK.
A tough double-sided tape, its backing substrate is a unique polyethylene cloth laminated with LDPE.
This tape provides superior physical properties and easy handling features compared with other conventional tapes.
This is the tape you want for those jobs where only the strongest of the strong will do.
Benefits
Waterproof and airtight – Can be used to waterproof objects, perfect for sealing tight gaps
Temperature resistant- Usable in temperatures from -20° Celsius all the way to 87° Celsius
UV Resistant- Manufactured to resist disintegration due UV protection
Longevity- Extremely long-lasting
Chemically Resistant- Resistant to a range of chemicals commonly found on building sites
High dimensional stability – Won't wrinkle when reapplied, also won't generate wrinkles on house wrap.
No carbon or asphalt – This means no black marks are left on building materials.
Check out extra specs here
This product also comes in a 2″ (50mm) click here

Additional Information
| | |
| --- | --- |
| Weight | 0.5 kg |
| Dimensions | 120 x 120 x 50 mm |